Tuesday, November 08 2016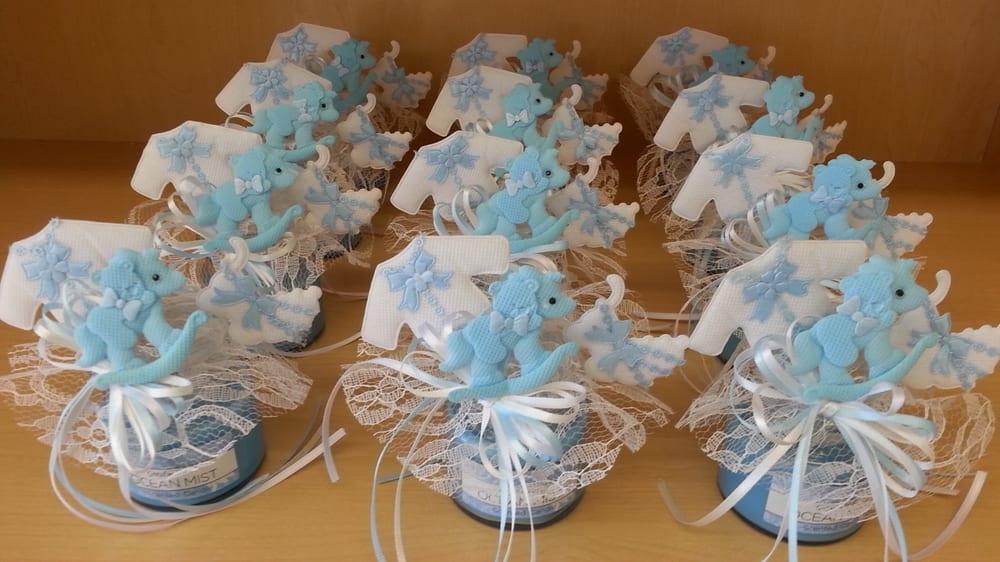 Christening/Baptism Favor Ideas for Girls
Gifts are a way of making any and every ceremony unforgettable. The only way of making your child's baptism ceremony a memorable one is by gifting favors which are useful and practical. Take a look at some of the baptism favor ideas for girls given below to plan your party.
Baptism favor idea

Baptism is one of the memorable events for all parents. The christening of your child is an event that deserves a grand celebration. And a party as such needs some serious planning. The tedious part of planning a party is thinking of party favors and making sure they are useful to guests in some way or the other. With budget and time constraints, coupled with a newborn baby to take care of, managing those important favors can be supremely tough.

A good tip to keep in mind while fixing these favors is that they should be practical. Gifting items which will merely add to the clutter in the house is a total waste of money. You can also buy a mixture of gifts mentioned below to give away them to girls of varying ages.
Photo Frames

Photo frames are classic gifts for such an occasion. Before the christening ceremony, get a portrait done and frame it in the photo frames you intend to give away. This is a great way of making this special memory last for a long time.
Key Chains

As little girls learn to ride bicycles, keeping their keys safe is a chance to learn a huge responsibility. Thus, gifting key chains is not only useful, but also a sweet way of sharing their responsibility.
Candles

Candles serve as an excellent home décor item. They can be used for dim lighting too, for cozy dinners, or just to create a mood. Candles are good baptism favor ideas for girls as it becomes a good incentive to decorate rooms.
Bags

No girl can have enough number of bags. So, yes! Gifting bags is always well appreciated by the receiver. Depending on your budget, you can arrange for the number of required bags for your guests.

Gift Vouchers

If you really do not have the time to go out, buy, and wrap the gifts, then gifting vouchers of a particular shop is a very good idea. This way, you do not have to think too much about what to buy, and the guest too can purchase an item of his/her choice.
Stationery

Every little girl enjoys stationery items as they are extremely useful. This gift item will be an absolute hit amongst all the school-going girls. You can make small packets of necessary stationery items that are required at school for art and craft projects.

Accessories

Dressing up like your favorite movie star or your mother is one of the much-loved ways of spending time for young girls. Be a part of this absolutely enjoyable activity by contributing to their collection of accessories. Earrings, bracelets, anklets, and little trinkets will truly be treasured in the years to come.
Toys

If you have toddlers attending the baptism ceremony of your child, then toys are the best favors you can come up with. Educational toys and interactive toys are some options for kids who are a little older.
Goodie Bags
A collection of assorted gifts in a goody bag is always loved by one and all. It adds some element of surprise for the receiver. You can fill up a goody bag with nice toiletries, such as a soap, mini scrub, shower cap, small mirror, body lotion, tiny comb, rubber band, and other such miscellaneous items which can be very useful, especially when traveling.

Personalized Milk Bottles

This is a gift item purely for toddlers. Personalized milk bottles are a great idea, as young moms can designate these for their babies. Once these bottles are no longer in use, they can be very well be used for storing water in the fridge.

All these gift items mentioned above are available in a wide price range to suit your budget. Always remember to buy a gift which will be useful to the receiver, as this is the only way of making your ceremony an unforgettable one.

www.christeningessentials.com
christening gowns, christening outfits