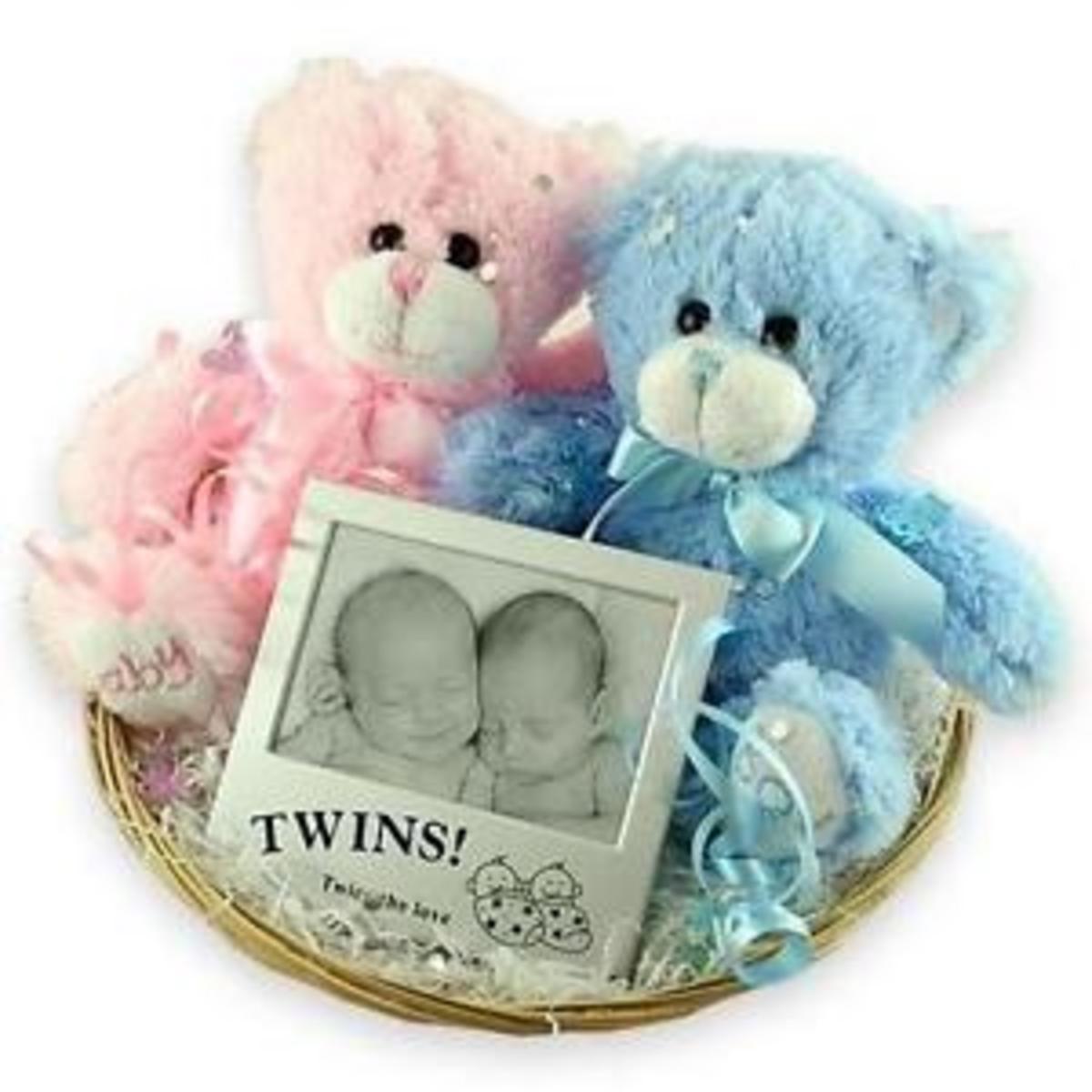 Twin Baptism Gifts
By Thomas Craughwell, eHow Contributor
If you have been invited to a baptism, you should plan to present the child with a gift. If the parents have asked you to be the child's godfather or godmother, then you should choose a special gift that is within your means. A christening cup, for example, is a traditional gift from a godparent. If the baptism is for twins, the occasion calls for a gift that works well in pairs.
Christening Cups
There is a long-standing tradition of a godparent presenting his or her newly baptized godchild with a christening cup. Made of silver or pewter, these cups are available in a variety of styles, including little tankards. Since the cups are intended as heirlooms, you can make them even more special by having them engraved with the twins' names and their date of birth or baptism. You can find christening cups at jewelry stores and at stores that specializes in silver or pewter.
Picture Frames
Families and friends take many photos at a christening. It is not unusual for the parents to take the child to a photography studio for a professional portrait of the baby in his or her christening gown. Keepsake picture frames are available in silver, pewter and porcelain. Once again, you can personalize your gift by having the frames engraved with the babies' names and date of birth or baptism. Of course, porcelain cannot be engraved, but it may be possible to have names and dates painted onto the frames. Ask the owner or manager of the frame shop how a porcelain frame can be personalized.
Holy Medals or Statues
If the twins' family is Catholic, it is appropriate to give each child a silver or gold holy medal, or a porcelain or wooden holy statue. If the children are being given traditional saints' names, you can give a holy medal or statue of that saint. If the children have contemporary names such as Tyler or Morgan, then present them with medals or statues of Jesus or the Virgin Mary. It is a Catholic custom to take religious articles to a priest to be blessed, and the family will appreciate your thoughtfulness if you have your gifts blessed before the baptismal ceremony.
christening gowns, christening outfits