Saturday, December 12 2015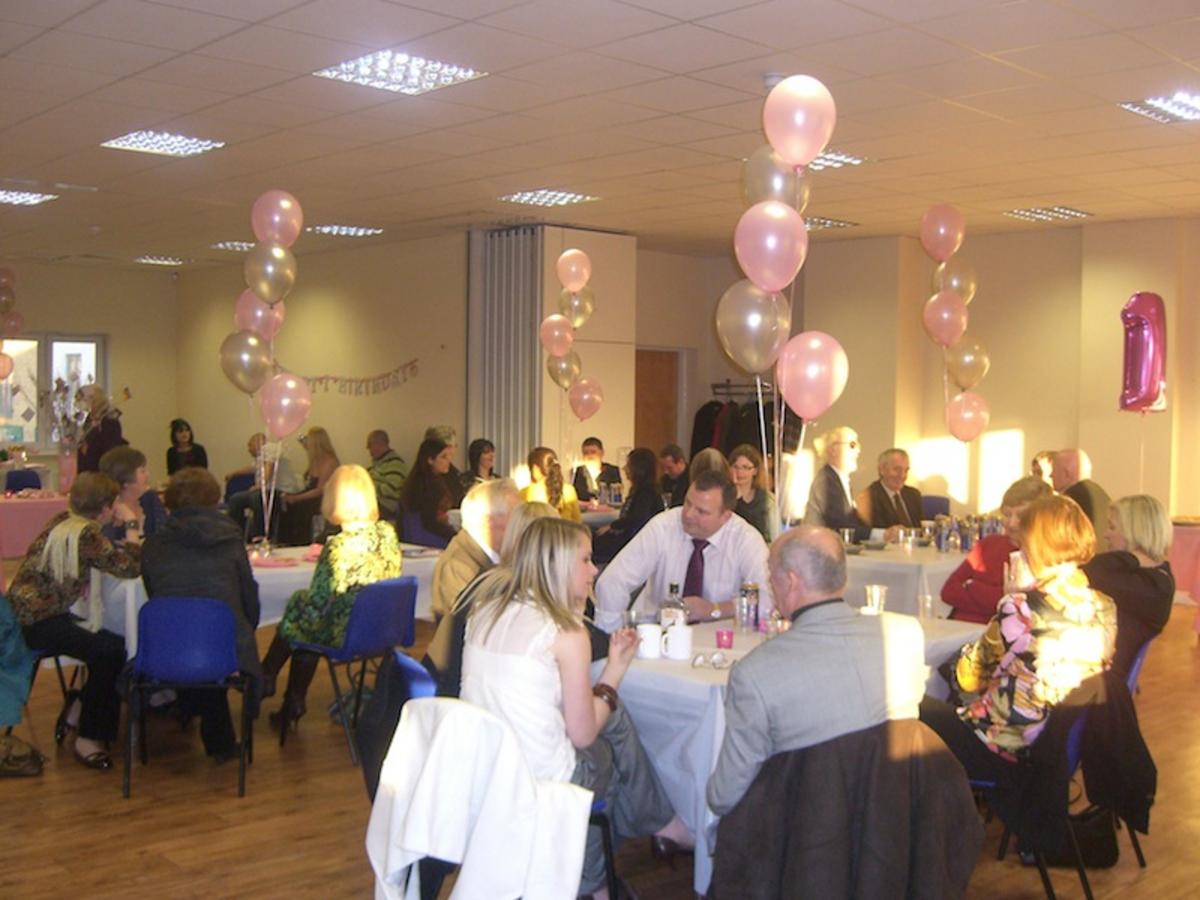 Planning Your Baby's Baptism Reception
Your baby's baptism is an important event, both as a spiritual milestone and as a family celebration. For this reason, having a reception after the service is quite common. While there isn't necessarily a right or wrong way to accomplish this event, there are some things to keep in mind in order to have a successful get-together after your baby is baptized. Planning your baby's baptism reception doesn't have to be labor intensive to be a hit with your guests, as well as a special memory for your immediate family.

Who to Invite?

When it comes to a milestone like baptism, it's always best to err on the side of including as many people as possible. This doesn't mean that you need to hand out invitations to co-workers and other casual acquaintances. Instead, choose those guests who have a personal interest in your child, as well as family members who are religiously devout and feel a connection to the event. If you are unsure whether someone should be included, get a second opinion from a prominent family member. Nothing causes quite so much family strife as the politics surrounding these religious events. You certainly don't want your baby's baptism remembered as something that causes hard feelings for years to come.

Menu and Décor

After the church service, your guests will be hungry. For morning baptisms, a moderate luncheon spread is preferable. You definitely don't want anyone to leave hungry, but an elaborate menu can be cost prohibitive. Things like a fruit platter, crudités and various sandwiches are usually well-received. Overestimate what you will need as far as quantity, keeping in mind that there will always be people that will come without sending a proper RSVP.

Decorations can be simple, reflecting the redemptive qualities of baptism. White flowers, greenery and pastel shades make a lovely presentation. If you have a close friend or family member who indicates that they would like to contribute to the baptism reception, allow them to take care of the decorating. This will allow you to focus on the significance of your baby's milestone without worrying too much about the party afterwards.

Dealing with Children

Of course, with any family event, you can expect to have a plethora of other children that will be attending the celebration. This can get hectic. However, proper planning will reduce a good deal of the noise and upset caused by the youngsters. Prepare activities that the kids can participate in, as well as other entertainments and diversions. You might want to select several of the younger teenagers to be in charge of implementing these activities. This will free up mothers to enjoy the company and socializing, while ensuring that all young charges are still properly supervised. If you have the luxury of baptizing your baby during the warmer months, a fenced backyard area is ideal for the other children.

As a final note, while this baptism reception is meant to honor the religious milestone of your baby, that doesn't mean that he needs to be present at all times. Your little one will tire easily and may become over stimulated by the hustle and bustle, leading to fussiness. If you anticipate this issue, take a few pictures at the beginning of the event and then enjoy your family while your baby naps.
christening gowns, christening outfits